Real X-Ray Techs. Honest Answers.
Find X-Ray Tech Degree Programs
Learn More About
More Answers From X-Ray Technicians
5 Steps to Become an X Ray Tech
Step 1
Earn a high school diploma or GED
Step 2
Earn an Associates or Bachelors Degree in Radiologic Technology
Step 3
Pass the American Registry of Radiologic Technologists (ARRT) Certification Exam
Step 4
Earn State Licensure, if required, by your state's health board.
Step 5
Seek employment. Salary range, $46,850 – $94,880 (BLS 2021).
Best Online X-Ray Tech Programs
X Ray Tech programs include certificate, associates, and bachelors degree programs. For students interested in pursuing an online x-ray tech degree program, the following accredited schools offer such options:
Quotes About X Ray Tech Schools
You are required to do so many competencies performed in mandatory exams [chest x-ray, abdomen x-ray, forearm, femur] … you're required to have so many electives [sternum, scapular x-ray, facial bones]
The pathology [classes] were fascinating but tough … I think my favorite class was the physics class. I just loved learning about radiation and how it works, and x-ray photons, its just fascinating.
"[Regarding online x ray tech schools] … there are a number of certificate, associates and bachelors programs that do offer a distance learning path and then you just do your clinical training at whatever the specified clinical site is…

Ready To Become An X-Ray Tech?
X-Ray Tech Degree Facts
Median Salary
$61,980 per year
Job Growth (Proj.):
12.3% Per Year
X-Ray Technologist Degree Types
Certified x-ray techs can choose from degree programs at the certificate, associates, and bachelors degree levels, with the most common is an associates degree. Regardless of degree level, coursework typically consists of both classroom and laboratory (hands on) instruction, on subjects such as anatomy, patient positioning, managing radiation exposure and equipment, infection control, radiation pathology, and medical terminology.
Types of Campus & Online X-Ray Tech Degrees
Associates
Learn about associates level degrees that prepare you to become an x-ray technician.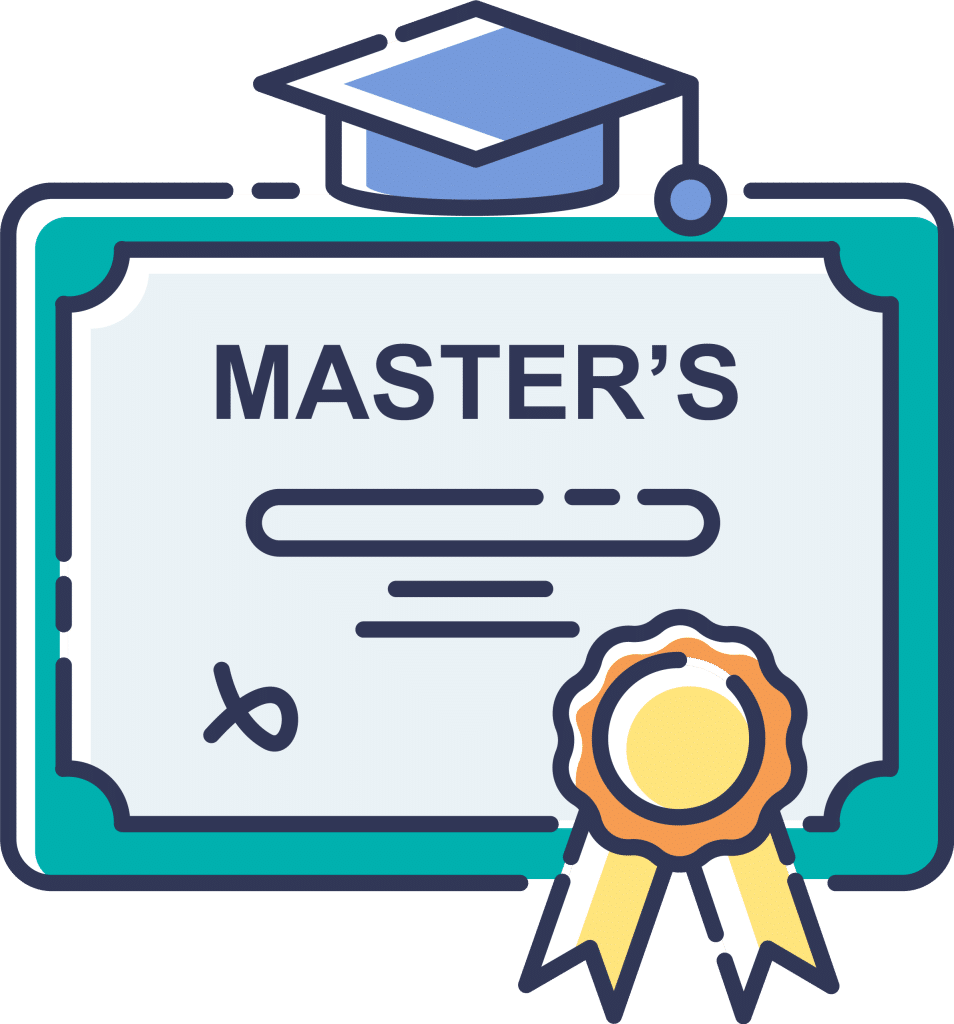 Masters
Explore admissions, and career info for masters x-ray technologist related programs.
Certificates
See salary, career & admissions requirements for certificate x-ray tech programs.
Quotes About X Ray Tech Degrees
The AART have now changed the requirements where you now have to have an associates degree to take the registry board [exam]… In addition to that, I'm required to do continuing education credits.
Everyone is starting to kind of gravitate towards the bachelors, needing bachelors degrees, but you can have an associates. If you're going to continue on and get other modalities [CT, MRI, mammography, nuclear medicine, ultrasound, or radiation therapy]  … most of them want you to have the bachelors.
The associates program is a 2 year program. Bachelors is a 4 year program."… "As long as it's from an accredited program… "it just depends on how much education you want and what you plan to do long term. If you someday want be a lead technologist or maybe a supervisor then you want at least a minimum of your associates and work towards that bachelors.

Ready To Become An X-Ray Tech?
X-Ray Tech Career Facts
Median Salary
$61,980 per year
Job Growth (Proj.):
6% Per Year
X-Ray Tech Career Information
Education
Often referred to as radiologic technologists, to become an x-ray tech you are required to have an associate's degree in radiologic technology, or increasingly, many employers require a bachelor's degree in radiologic technology, medical administration or leadership or a related field, particularly for leadership or teaching positions. Specialized certifications are typically required for advanced equipment positions such as MRI, Mammography, CT, Nuclear Medicine and Ultrasound Technologist positions.
For entry level positions, students will learn skills in their associate or bachelors program such as; x-ray positioning, preventing radiation exposure, radiologic and other medical terminology, patient care and positioning, radiographic physics and biology. Additionally, many employers like to hire from x-ray tech degree programs which include clinical training opportunities, where students receive hands-on training under the supervision of experienced x-ray technologist.
Licensing
X-ray tech licensing requirements vary by state. In most states, however, x-ray technicians, like other radiologic professionals, must be licensed by their state. To become a licensed x-ray technologist, many states will require graduation from a training program accredited by the Joint Review Committee On Education in Radiologic Technology (JRCERT).
Certification
The most common x-ray tech certification is the Registered Technologist (RT) credential, awarded by The American Registry of Radiologic Technologists (ARRT). The overwhelming majority of states accept ARRT results for licensing purposes, whereas some states administer their own certification exam. AART certification requires the passage of a 220 question, 4 hour exam. To qualify to take the ARRT exam, it is now required that students have already completed a bachelors or associates in radiologic technology.
Continuing Education
To maintain your x-ray tech certification and licensing, most states and certifying bodies require the completion of semi-annual (every 2 years) continuing education hours or the completion of an exam.
Advanced Certification
For x-ray technicians, career advancement opportunities typically require a bachelors degree in radiologic technology or seniority. An advanced certification, typically from ARRT, in a radiologic technology specialty, is typically required to specialize in specific diagnostic equipment such as a CT scanner, Mammography, MRI machine or Ultrasound. Generally speaking, these advanced radiologic tech certifications must be also maintained via semi-annual continuing education requirements.
Quotes About X Ray Tech Careers
Not to sound like morbid or anything, but sometimes when you see, like, a crazy fracture, you're like, "Oh my god, jeez", you know? … Or if I say to like a little kid, I love to be like, "You want to come over, you want to see the picture. Do you see your bones?" I just think it's so cool.
The best part of being an [x-ray tech] is if you do happen to find something. A breast cancer in a patient, finding it early and having them beat something that could basically end in a really bad way… And the second best part for me is just a big nerd and I really like educating people about what I do, even if they are big nerds also will get into the physics of stuff too.
As a radiologic technologist the primary role is taking diagnostic medical images for our patient. So we're going to check that the diagnosis matches the patients symptoms… and take an x-ray of the body to help treat that patient … do a lot of patient care … a lot of procedure type exams where contrast is administered …  communication with our nurses on the floor.

Ready To Become An X-Ray Tech?
X-Ray Technician Salary Facts
Median Salary
$61,980 per year
Job Growth (Proj.):
6% Per Year
X-Ray Tech Salary & Job Information
Salary Statistics
X-ray technologists earned a median annual salary of $61,980 in 2021. Hourly, that comes out to $29.80 per hour. The highest paid 10% of x-ray technicians earned over $100,870, whereas the lowest paid 10% earned $59,110. That translates to an hourly pay range of $28.42 to $48.50 for the lowest and highest 10% respectively. (source: BLS.gov – 2021)
Related Career Salary Statistics
Within the radiography tech field more generally, salary differences between jobs largely reflect the credentials required to obtain the position and whether it is a leadership position.

Position Title and Annual Salary:
X Ray Technician – $50,257
X Ray Technologist – $60,290
MRI Technologist – $76,983
CT Technologist – $78,836
Mammographer – $78,836
Ultrasound Technologist – $86,787
Chief X-Ray Technologist – $89,548
Career Prospects
There are 222,800 x-ray technicians and radiologic technologists working in the US. The field is expected to grow by 6% per year, which is about average, over the next decade, and translates to an additional 14,100 jobs in the field per year. (source: BLS.gov – 2021)
Job Title
The proper title for an X-ray Techs is Radiologic Technologist. Commonly, however, the position is referred to as; Rad Techs or X Ray Technologists, or X Ray Technician. X Ray Tech's who focus on specialized equipment are commonly referred to as; MRI Tech, Ultrasound Tech, CT Tech, Nuclear Medicine Tech, and so on.
Job Duties
At a high level, X-Ray Techs perform imaging examinations on patients for diagnostic healthcare purposes. More specifically, an x-ray technologist's job description might include: preparing a patient for x-rays by explaining the procedure, adjusting the x-ray equipment, shielding exposed areas of the patient, and positioning the patient. Due to the nature of the career, from long periods of standing on their feet, to having to maneuver patients, becoming an x-ray tech can be considered a physically demanding but highly rewarding career.
Quotes About X Ray Tech Salary
As a full-time tech I started at $24.00 per hour, I'm now almost $14.00 more [$38 per hour]… Definitely a larger healthcare systems are going to pay more… and hospitals are going to pay more than an outpatient center.
I started at $24.00 per hour, and have gotten raises at both places. …  sometimes you might get a bonus from your company… lead technologist roles might get a salary, but most people work off an hourly wage.
…on average [starting out] you make somewhere around $40-55k per year, which equates to $30 to 40 per hour…. [Hospitals] usually all offer shift differential as well, so your pay is going to be higher if you work overnight or weekends…

Gallery
Use our royalty free gallery of oil paintings of X Ray Technicians and Radiologic Technologists at work:
Ready To Become An X-Ray Tech?